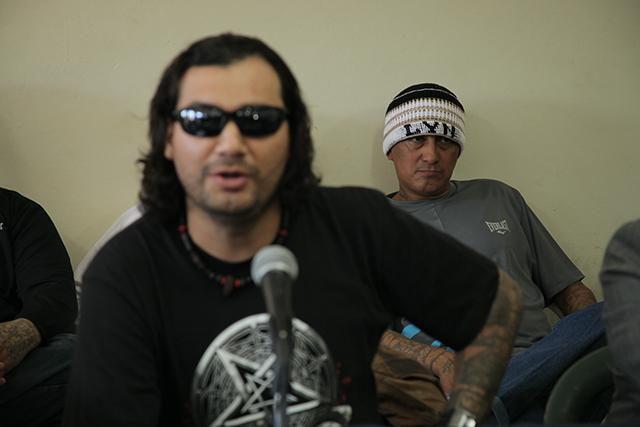 El Faro
Nina Lakhani takes a look at
Trying to end gang bloodshed in El Salvador
.
An ambitious five-year plan to curb the shocking violence in El Salvador through prevention and social programmes was announced last Thursday, raising genuine hopes of ending the daily horrors after more than a decade of disastrous Mano Dura - Iron Fist - policies.
The $2bn 'Safe El Salvador' plan promises parks, sports facilities, education and training programmes for the country's 50 most violent municipalities, as well as improvements to the worst prisons where the country's biggest gangs - Mara Salvatrucha 13 (MS13) and Calle 18 - have proliferated over the past decade.
How the 124-point action plan presented by the Council on Citizen Security will be funded is unclear. But, the prevention-focused proposal appears to be the most comprehensive yet to reduce violence since the 1992 peace accords, which ended the bloody 12-year civil war.
Adriana Peralta looks at much of the same in
Police Killings Overshadow El Salvador's Peace Anniversary
.
On January 15, the National Council for Citizen Security (CNSCC) unveiled its "El Salvador Seguro" plan, a package of new strategies developed with the UNDP and designed to combat criminality. The initiative has been in the making since September 2014, drawing on the input of churches, private businesses, political parties, and representatives from civil society and the international community.
The document proposes five distinct strategies to lower levels of violence: prevention, criminal sentences, rehabilitation and social integration, victim support, and institutional strengthening. Authorities will seek to boost the state's presence in 50 of the country's 262 municipalities, increase security on public transport, and utilize shorter jail sentences to combat overcrowding in prisons and reduce the backlog of judicial cases.
While there are questions as to what exactly is the
$1 billion
that Obama will be asking of Congress in order to support the Northern Triangle, a billion is a billion. At the same time, however, UNDP Representative Roberto Valent said recently that El Salvador alone needs an additional $2 billion to tackle insecurity.
Now time to figure out what this new
truce
in El Salvador is all about. Fool me once...